---
2021 Sinkankas Symposium "Agate and Chalcedony"Sat. April 24 – Sat. May 8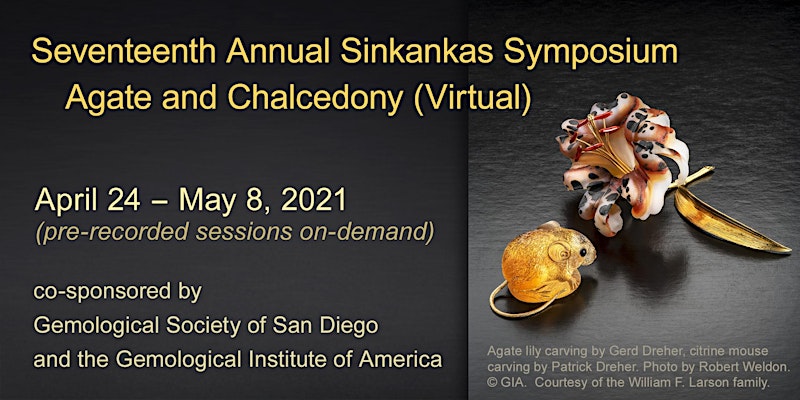 Nine, 30-minute pre-recorded presentations will be available to browse on demand at the Sinkankas Symposium EventBrite web page. The theme of the 17th Annual Sinkankas Symposium is Agate and Chalcedony, and it will be in a virtual format this May 2021.

The virtual experience will feature a menu of nine prerecorded 1/2 hour exclusive presentations available to view on-demand from April 24 until May 8, 2021 on the Sinkankas Eventbrite page.

You will be required to register in order to have access to these presentations.This year's symposium is in honor of Si Frazier and Ann Frazier who have dedicated their lives to the study of the science, history, and beauty of agate and chalcedony. Si was a popular speaker at the Sinkankas Symposium and author of past Sinkankas Symposia articles.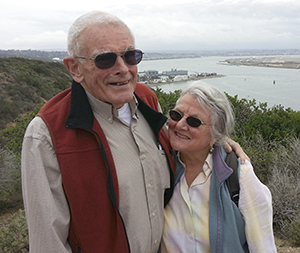 The Sinkankas Symposium has been described as the most important gemological conference in North America by respected authorities on gemstones. Organized by Roger Merk for 13 years (2003–2015), the annual event is co-sponsored by the Gemological Society of San Diego and the Gemological Institute of America (GIA). Named for one of the most distinguished and influential figures in gemology and mineralogy, the Sinkankas Symposium is an annual event featuring presentations by noted specialists working in diverse gem-related discipline.

REGISTRATION Online:
http://www.evenbrite.com/e/2021-sinkank ... 9705199011

COST: Free
But you must register

PROCEEDINGS: Free and downloadable. Print friendly pdf. No printed catalog this year.
Full event info at http://www.sinkankassymposium.net

The following speaker presentations will be available for viewing on-demand beginning Saturday, April 24, 2021 at 9:00 AM (PST.)

Sinkankas Symposium Welcome: Robert Weldon, Director of GIA Library

Tim Adams: Fabergé's Work with Agate and Chalcedony

Patrick Dreher: Dreher Carvings of Agates and Chalcedony

Dr. Peter Heaney: The Complex Mineralogy of Agates

William Larson: Collecting Crypto-crystalline Quartzes: A Conversation with Bill

Cigdem Lule: Chalcedonies of Anatolia: From Neolithic to Modern Day

Nathan Renfro: The Mircro-World of Agate and Chalcedony

Dr. George Rossman: Cause of Color in Agate and Chalcedony

Robert Weldon: Challenges of Photographing Agates

Q&A Speaker Session Moderated by Robert Weldon, Director of GIA Library, available on-demand Saturday, May 15, 2021 at 9:00 AM (PST.)

Starting June 1, there will be a link to this year's Sinkankas Symposium Proceedings Volume, which will be available as a complimentary download. The printed edition will be available for $35.00, plus sales tax (where applicable) and shipping. We will send all participants who registered for the virtual event an email on June 1 with more details. The Proceedings Volume features articles contributed by the distinguished guest speakers and is packed with superb photography.