Thanks to our friend Wilson for the suggestion on an earlier thread:
Quote:
This was much smoother than the other zinc lap I was using. AS a cutting and prepolish lap it worked very well.
Not sure if he would ever consider it with a matrix center. I like it as a prepolish alp but I like to be able to finish the polish after prepolish, but the zinc does not do a good job on the final polish.

I am looking for a couple of current DOMINATRIX™ users who can give an A/B comparison of the operating experience differences between the Dominatrix™ and THIS: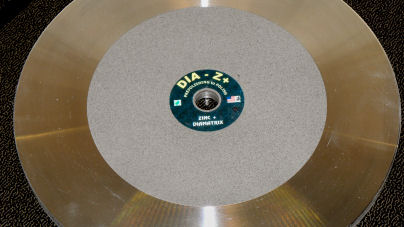 I anticipate significantly faster prepolishing, but more aggressive and possibly less pleasant and forgiving than the BATT band of the Dominatrix™.